Living on the water is many people's lifelong dream, whether as a retirement goal, vacation getaway or full-time residence.  There are few things that match the feeling a waterfront home can provide; from relaxing on your deck, watching the sunshine sparkling on the water to days spent enjoying swimming, water-sports or fishing just a short distance from your doorstep.  The Sunshine Coast offers some of the most spectacular shorelines and a wonderfully diverse selection of waterfront properties to match all lifestyles, most within a 2 hour commute to Vancouver.  If waterfront living is a choice you're ready to make, then these 4 tips can help make your dream purchase a successful and satisfying experience.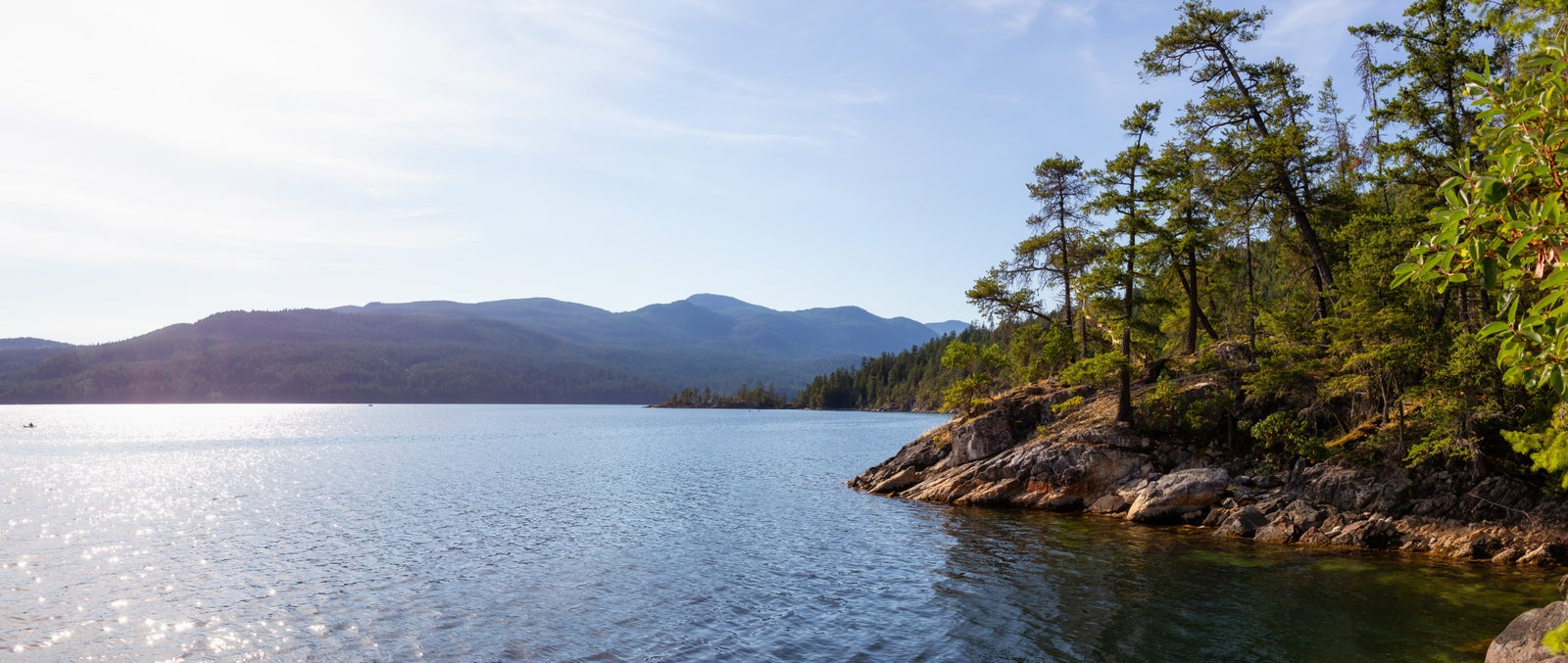 1) Determine what kind of waterfront home you want.
Do you want to have the stress-free option of living in a waterfront condo or townhome, the privacy offered from a detached home or cabin, or do you want to find a piece of land and build your dream home?  
A condo or townhome provides the ease of less maintenance,  while the increased security offers peace of mind for owners who want to have a turn-key vacation property.  They are usually located closer to urban centres, and typically have a lower price point, offering greater affordability for obtaining a waterfront lifestyle.   
The Strand
 or 
Edgewater at Porpoise Bay
 are two new developments in Sechelt that offer oceanside townhome options.
Depending on your budget and lifestyle preference, a detached home can range from a simple cottage to expansive estate. Having your own waterfront home offers greater privacy from neighbours, may have increased potential room for guests and family, and can be located in town or more secluded rural areas. 
Purchasing bare land can offer incredible value and provides the greatest freedom to design a custom lifestyle. 

2) Choose what type of waterfront you want to live on.
Waterfront property isn't all the same. If you want the sound of surf, the smell of salt air and expansive vistas, there's no substitute for beachfront property.  Sheltered bays can provide serene waters, ideal for safe anchorage, piers and boat docks. Property on a large lake gives you the ability to sport about in a powerboat, while smaller bodies of water can offer peace and quiet while enjoying non-motorized water activities.   On the Sunshine Coast, Sakinaw Lake and Ruby Lake offer some of the best lakefront lifestyles, while Gibsons, Sechelt, Roberts Creek, Halfmoon Bay and Pender Harbour offer incredible oceanfront living. 
3) Consider what type of beach access you want.
It's important to recognize that not all waterfront properties have beach access. The Sunshine Coast shoreline can vary dramatically in height and composition, from low bank sandy beaches and pebble shores to high rock cliffs and steep forest banks.  
Low bank waterfront is highly desirable and also usually comes with a premium price-tag.  The unparalleled ease to reach the water, whether for swimming, kayaking or boating, is the penultimate lifestyle most people think of when looking for a waterfront property. Keep in mind that in BC, ocean shoreline is public and low bank beaches may have more activity from fellow beach lovers and neighbours. 
If you'd prefer seclusion and privacy, perhaps high bank property may be a better option. 
High bank waterfront homes are situated high above the waterline and usually offer dramatic and far-reaching epic views of the ocean or shore.  These properties may not have access to the beach, or have a very long trail or steps that descend to the beach from up to a couple of hundred vertical feet.  


4) Find out what can you do with the property. 
 Once you've determined the lifestyle you want and are ready to take the plunge, the next question is to understand what restrictions may impact your use of the property.  This could range from the strata bylaws of the condo or townhouse complex that determine rental or age restrictions, to land-use bylaws that determine the size and location of your home, the use of your property like offering short-term accommodations, and type of access to the water.   Building a pier or dock will definitely require a permit and materials, building method, and size are all subject to approvals from provincial or federal agencies.