Winter weather hasn't stopped the real estate market on the Sunshine Coast from continuing to pick up momentum.  
Sales for Single Family homes are up 5% over last year at the same time, and the sales price to listing price ratio is up 3.6% showing that sellers are less likely to accept low offers.  Inventory remains low and has continued to drop as it seems sellers have not yet reacted to the changing market.  Homes in the $650,000 and under range are selling quickly as they are appealing to both local buyers and investors.   There are currently only 33 homes with in-law suites or additional accommodations for sale on the Sunshine Coast with the lowest price starting at $569,000 for a family home with a 1 Bedroom in-law suite located in Madeira park.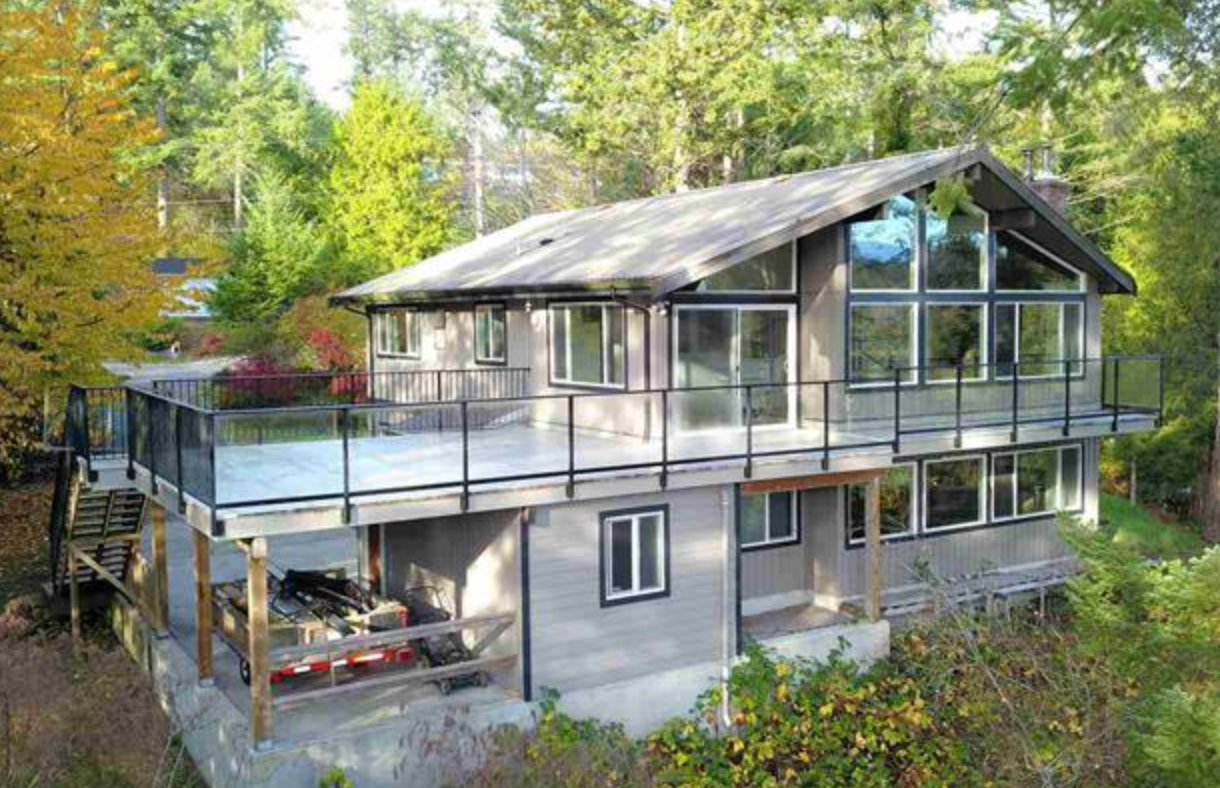 Compare this with the market in the summer of 2019, where there were over 65 homes with in-law suites with prices as low as the mid $400's.  For a full list of all available homes with mortgage helpers 
CLICK HERE
. 
 The low inventory and increasing demand will put pressure on prices to rise this spring.     This will be good news for home owners who have been waiting to see some recovery in prices before listing their homes for sale.    
For condo and townhome lovers, this market still offers a great opportunity to find homes at great prices, although inventory is also decreasing which indicates that prices are poised to increase in this category as well.  There are only 112 attached homes for sale across the Sunshine Coast, split evenly between 56 condos and 56 townhomes.  Condo prices range from $219,500 for a 565 sq ft 1 Bedroom in the heart of Sechelt to $1,499,000 for an expansive 2100 sq ft penthouse on the water.   For a full list of all condos for sale on the Sunshine Coast, 
CLICK HERE.
Townhome prices range from $339,000 for a 1222 Sq Ft 2 Bedroom, 2 Bath home in Gibsons to $1,099,900 for a brand new 2400 sq ft 4 Bedroom, 4 Bathroom home in the waterfront community of 
Edgewater
 in Sechelt.   For a full list of all townhomes for sale on the Sunshine Coast 
CLICK HERE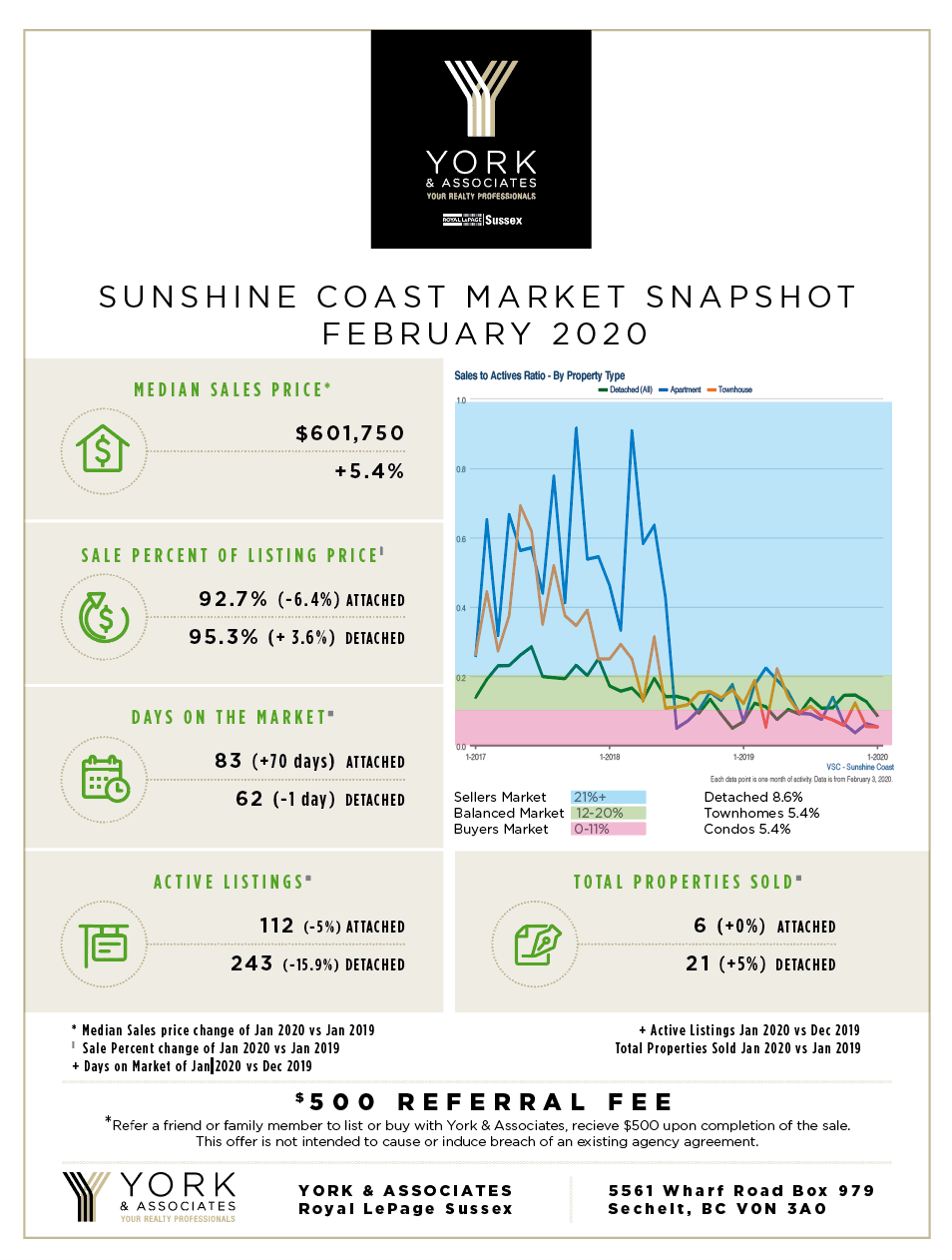 To get more information about the market or to get a free home valuation please contact us at 604-817-7173, email us at jyork@yorkassociates.ca