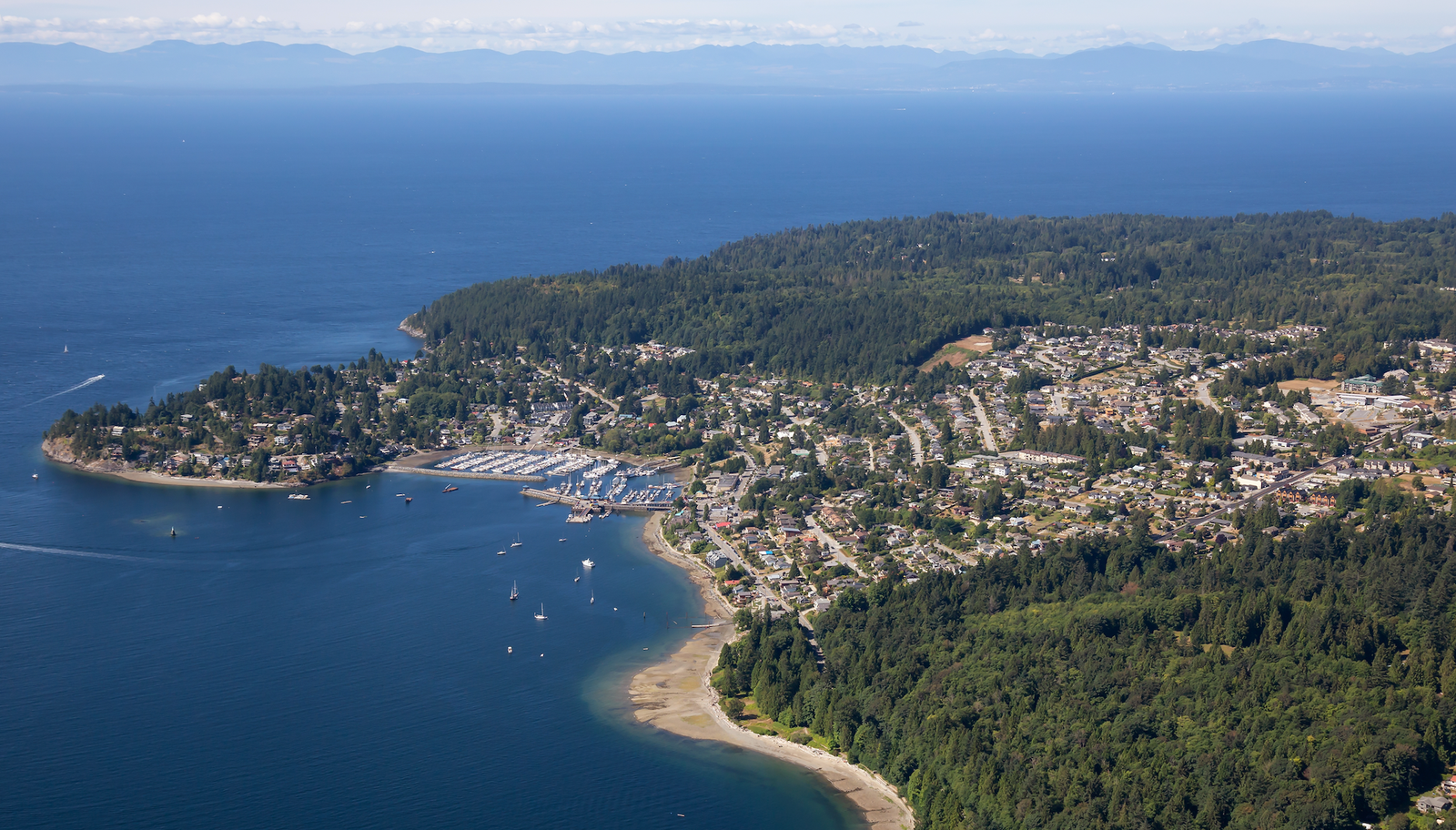 January home prices continued to rise on the Sunshine Coast, still fuelled by historically low inventory, rock-bottom interest rates under 2% and an increased appetite from buyers coming from Greater Vancouver seeking a more laidback lifestyle. 
The overall home price index across the Coast hit $715,900, up +26.8% from January last year and up 2% from December.   This upwards pressure on prices has spurred some homeowners to sell and we saw an increase of 37% more listings this January than last year with 89 new properties hitting the market compared to 60 in January 2020.   The level of sales activities nearly outpaced any new listings however so we don't anticipate seeing any price decreases on the horizon.  There were 60 sales recorded in January, up 114% from last year.  At this pace, we only have enough active inventory for 2 months.  A balanced market usually has about 6 months of inventory which means sellers are currently in the drivers seat as multiple buyers compete for most new listings that hit the market.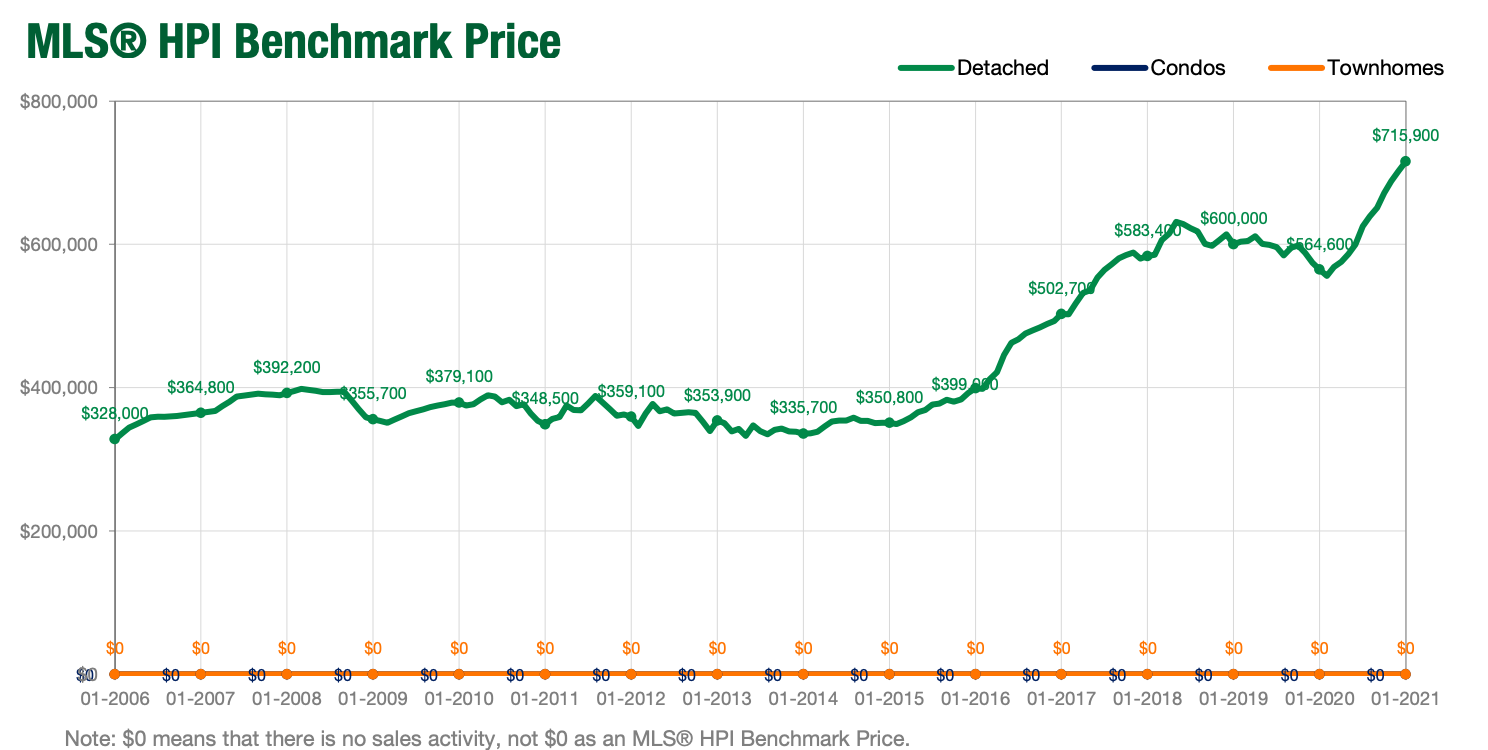 Gibson's benchmark home price hit $783,800, up 28% from the year prior.  With inventory at its lowest levels in 3 years of only 68 properties and 19 sales (up 72.7%), homes are not staying on the market for long.  Out of the 19 sales, 8 were single family homes ranging from the mid $650'000's to the mid $2,000'000's for a waterfront estate.   50% of the homes were in the low $1,000,000 range, giving Gibsons a median single family sale price of $1,297,500 for this month.   Townhomes were the next popular choice as they remain in an affordable range for most buyers.  The 5 townhomes sold ranged from the $479,000's to the $590'000's giving a median price of $550,000. 
Robert's Creek maintained the highest HPI home price at $835,900 up 27.7% and in January the
median sale price was $1,150,000 for a single family home.  It continues to be the tightest market on the Sunshine Coast.  There were only 4 new listings in the area and 5 sales.  As of this article there are only 5 listings currently for sale and only 1 waterfront property listed at $2,395,000.  
Sechelt's benchmark is now $679,700 (up 25.3%) although it shone out as the most affordable place to purchase a single family home on the Sunshine Coast.  Out of the 22 single family home sales, 25% were under $700,000  and only two were over sold over $1,000,000.   Sechelt's home prices are benefiting from the new inventory being supplied through several developments in West Sechelt.  The additional supply has allowed Sechelt to keep up with demand slightly better than the other neighbouring areas.  
Halfmoon Bay reached a benchmark of $701,200 (up 26.9%) however, we expect this to push further up by next month as the lowest priced home to sell in January was in the high $700'000s and currently Halfmoon Bay has only 10 active listings with the lowest home price at $919,000.   
Pender Harbour's HPI is now $625,100 (up 26.4%) but offers the most opportunity for buyers as it is still in somewhat of a balanced market.  The inventory is low at 25 total listings, but with 3 sales recorded in January, savvy purchasers may find they can still negotiate price with sellers in this area.  However, homes that appeal to the local buyer are still moving quickly and with multiple offers.  
To find out what your home is worth in this market, contact us today for a Free no-obligation Valuation and find out how our listing strategy will get you the price you want.    
For buyers trying to find the right home in this fast paced market, call us today and we can help you stay up to the second with market changes, new listings and finding off-market homes ready for a new owner.