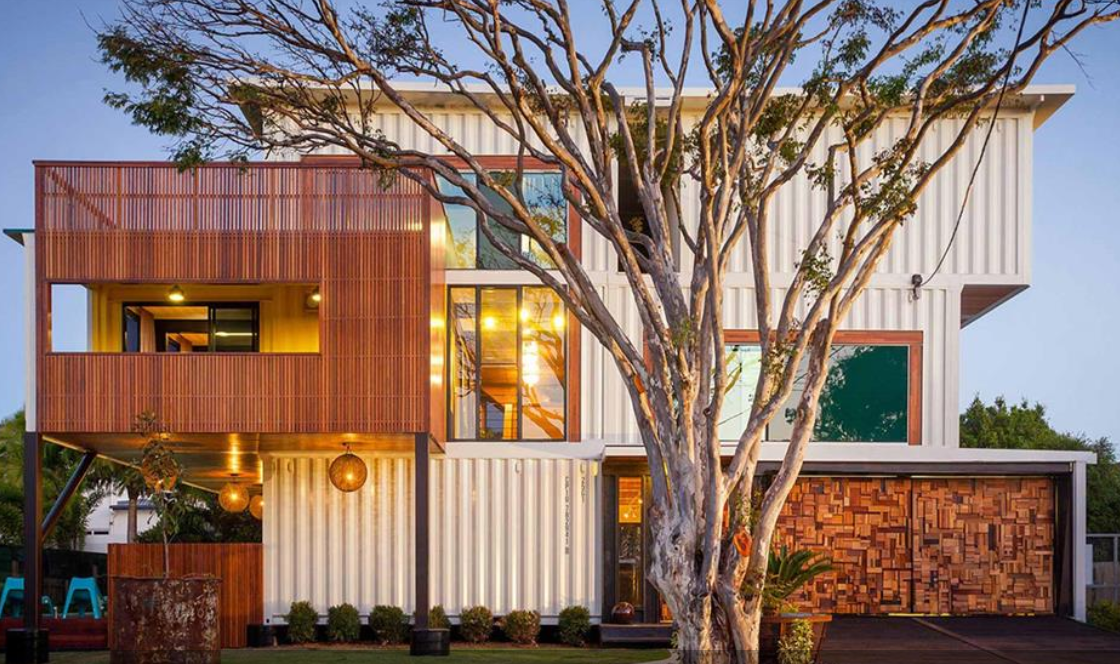 Home by Todd Miller of ZieglerBuild, AU
The Sunshine Coast draws people from around the world, attracted to its' natural beauty,  from lush forests to stunning beaches.  When they come here, some are drawn to finding that perfect piece of land and building their dream home, whether it's an oceanfront estate, a family vacation home or a tiny home perfectly set up for an escape from city life.   With so many options of types of construction, someone new to building their home can be overwhelmed by the choices.   The first consideration should be budget. How much will the land purchase, land preparation and construction costs add up to, and how much of a downpayment will be required.  Buying land and preparing it for a home to be built is a large investment and financing the purchase can be challenging as raw land typically needs at least a 50% downpayment.   The next consideration is the type of materials being used to build the home.    From traditional materials, to modular and click homes to shipping containers, consumers have more choices than ever to make their custom home dreams a reality.    
If time, budget and environment are factors, then a shipping container home can be a fantastic option. Affordable, eco-friendly and fast to build, shipping container homes offer no end of architectural possibilities. These extra-tough units can be stacked in almost any layout, not to mention customized with every luxury amenity under the sun. From metal mansions to stylish industrial retreats to fully functional tiny homes, shipping containers have the flexibility to meet nearly every taste and budget.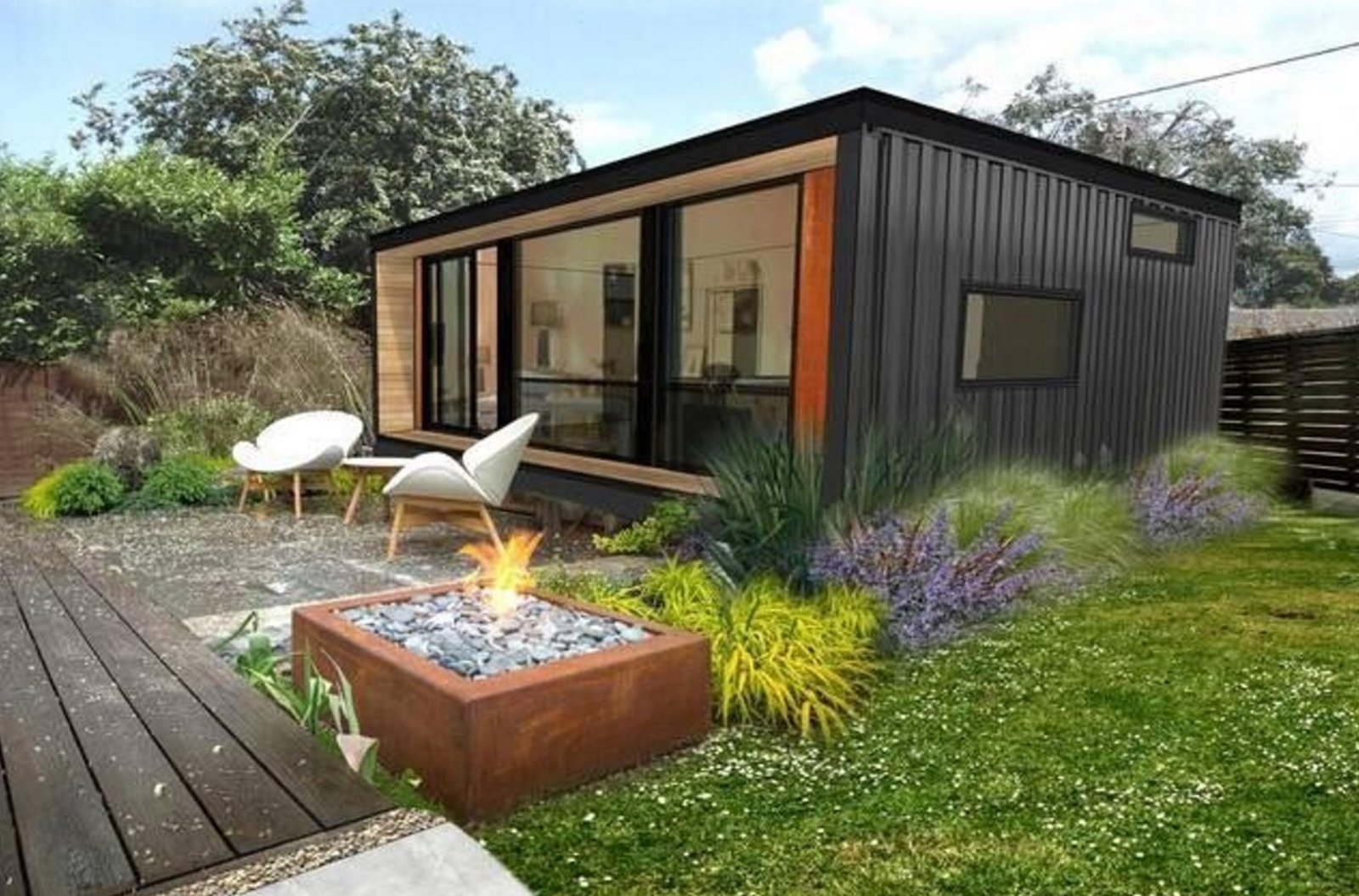 IQ Homes
, based out of North Vancouver, is currently building several container homes on the Sunshine Coast.   In an interview with Majid and Ehsan, founders of
T&F Ironworks Ltd
. and head engineers of  the IQ Homes team, we asked about some of the major advantages offered by choosing a shipping container home.  Majid explained that there are two main factors to consider when choosing what to build: the length of time and the cost of materials.    He continued to explain " Because 95% of the construction is done in our warehouse, weather conditions and time bylaws don't affect the timeline so we are able to provide a fully constructed home 3-5x faster than traditional construction.    The homes are designed from the inside out by working collaboratively with an architect and the IQ Homes team to ensure the homes meet each homeowners requirements and needs."   Once the home is nearly complete, the containers are brought to the site and hooked up to the amenites.  A typical container home can cost up to 30% less than traditional construction.  With a woodframe 2000 sq ft home potentially costing $800,000 (based on $400/sf) and materials being hard to source, its easy to see why shipping container homes are quickly becoming a viable option.  Majid also explained that even the foundation is less expensive than a traditional home since a shipping container home is set on concrete piles instead of a full concrete slab.  This foundation allows for greater flexiblity when planning a home on a slopped property and is incredibly earthquake safe.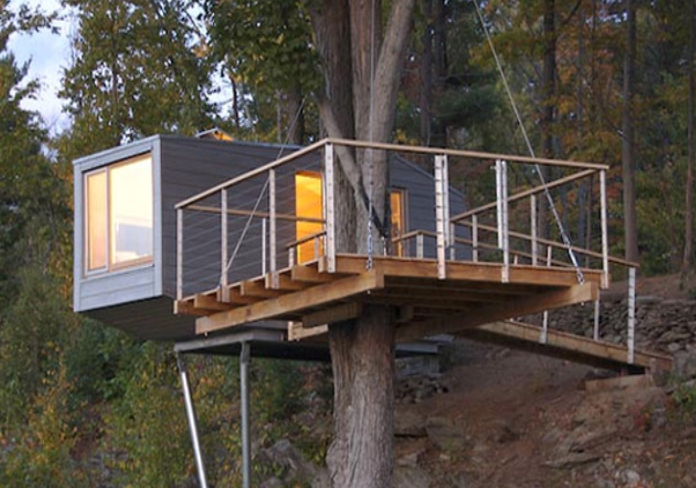 The idea of a shipping container home inevitably conjures up images of small, compact residences with little room to stretch out, but the design of the exterior and interiors can be as luxurious or as cosy as budget and imagination will allow.   IQ Homes is currently building a 4800 sq ft luxury container home in West Vancouver's exclusive British Properties.  Their client prefers the modern aesthetic and architectural features afforded by shipping container construction.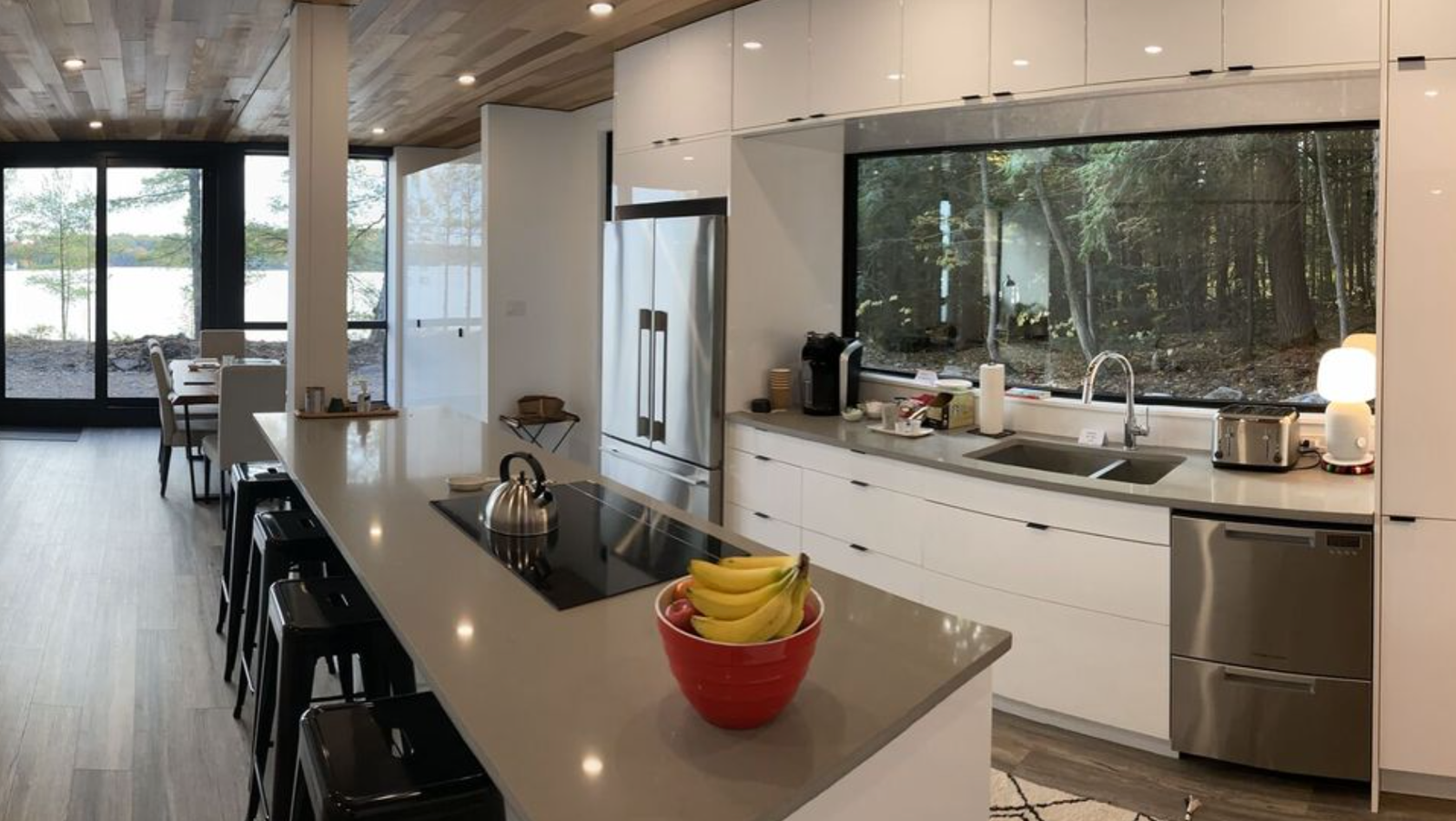 Example of a custom interior - Honomobo
Another added benefit of choosing a container home is its' mobility.  The modules can be barged to any location, so even water access only properties can easily be reached.
One caveat is that because of the precise nature of this type of construction, changes to design can be costly.  Spending time on the initial planning will go a long way to staying on budget and time schedules. 
Once you've spied the perfect vacant land for your future dream home, you'll want to check local zoning ordinances and possible building restrictions to ensure the land will suit your end goal. 
Your local real estate agent can help navigate you through this process.  York and Associates, Royal LePage Sussex is here to ensure you get the professional advice you need when buying bare land.  Call us today to view land for sale on the Sunshine Coast.