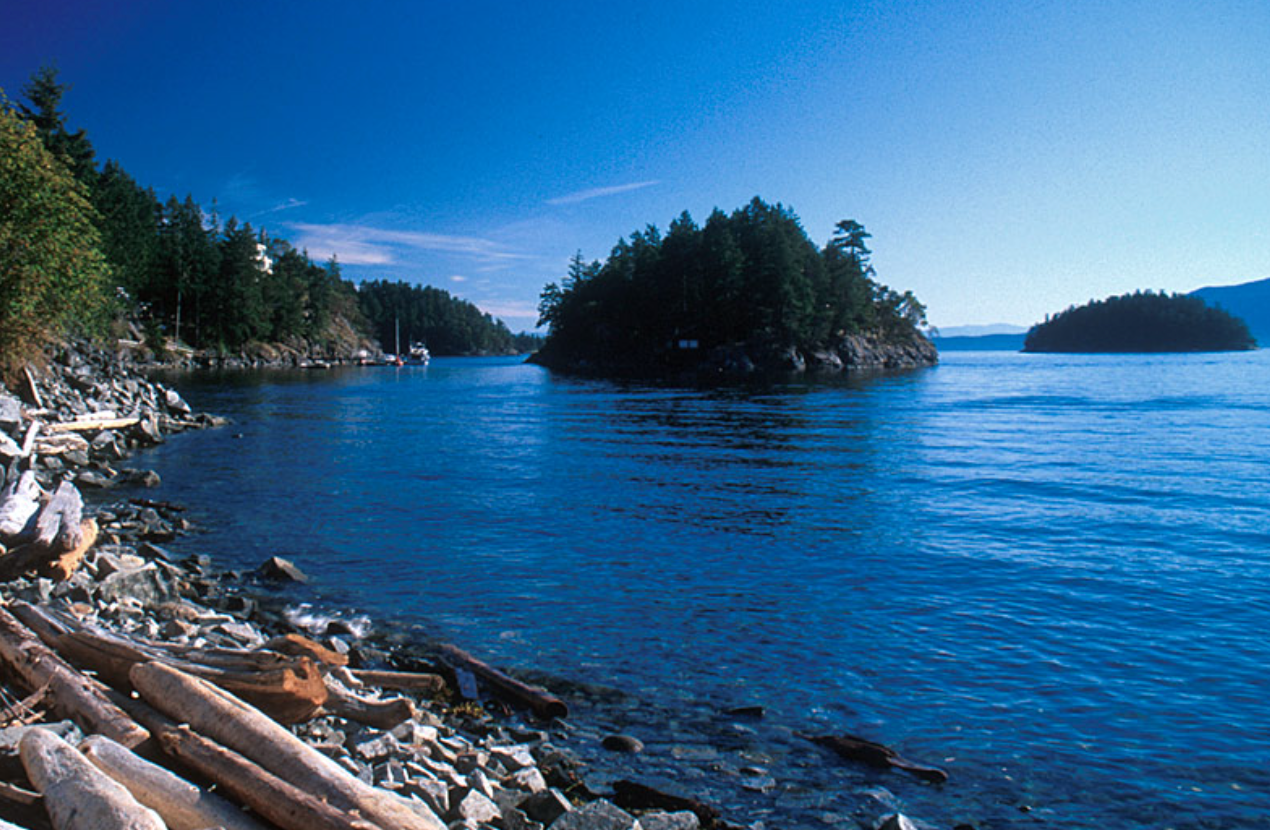 What was once a quiet backwater getaway from Vancouver has become one of the hottest real estate markets in Canada.  The Sunshine Coast has hit record sales prices every month since August 2020 and average home prices have risen nearly $200,000 or 30% in this past year from $636,800 in Sept 2020 to $831,500 for Sept 2021.  
From Gibsons to Pender Harbour, homebuyers from Greater Vancouver and beyond have been flocking to the Sunshine Coast, drawn by its' proximity to Vancouver and incredible natural amenities.   This increase in interest has not been matched by more inventory. In fact the opposite has happened. Homeowners on the Coast have been reluctant to sell their homes as they are challenged to find properties they want to move over into.  
With only 203 homes currently on the market,  the Sunshine Coast is at its' lowest inventory levels in over 10 years, even when looking at typically slower months like December and January. The average monthly inventory during a more balanced market tends to be approximately 600 homes for sale.    With over 15,000 people who live on the Coast full time, and thousands of people from outside the Coast coming and looking to move here permanently or for vacation property, it's easy to understand how sellers are able to command record high prices.    In markets where demand is this strong, typically the developer community reacts and creates additional housing. However the Sunshine Coast's struggle with adequate water supply has created some barriers for new homes to easily be added to the current inventory. 
While there are some potential signs of a market change on the horizon (interest rates are predicted to rise, and possible government intervention via additional mortgage regulations) most institutions are predicting that while sales may slow, the low inventory and strong demand will keep prices rising for 2022, albeit more moderately than throughout 2021.  
24 Sales - 16 Houses, 5 Apartments & 3 Townhomes
HPI Price  $865,500 + 28.5% ( all properties)
Detached Homes $941,800 +31.3% | Townhomes $621,800 +23.8% | Apartments $451,200 +19.6%
Total Inventory: 68 Homes -54.1%  |   Days on Market: 27  -34.1%  |  New Listings: 32 +6.7%
Sales to Actives Ratio: .353 +58.3%
Although Gibsons had an incredible 28% increase in home prices since last year, it still ranked last among the different communities for total percent growth on the Sunshine Coast.   Sellers were able to achieve 99.4% of their sales price.  As buyers sought more affordable properties, manufactured homes dominated the market in September.  1 out of 3 homes sold in September were for manufactured homes and with sales prices ranging from $250,000 - $300,000 it's easy to see the appeal. And since manufactured homes are counted as detached homes, they lowered the average home price.  The average home price of all other detached homes in Gibsons was actually $1,118,990.  
3 Detached House Sales -66.7%
HPI Price  $1,006,000 +32.8%
Total Inventory: 18 Homes -18.2%  |   Days on Market: 15  -21.1%  |  New Listings: 4 -60%
Sales to Actives Ratio: .167 -59.2%
This quiet community was the most balanced market with nearly an equal number of sellers and buyers. With home prices averaging over $1,000,000, this is the most expensive area on the Sunshine Coast,  limiting the number of  buyers who are able to purchase a home here.  Further pressure to prices are caused by lack of housing options.  Most properties are a 1/2 acre or larger and current zoning restricts most properties to single family dwellings with auxiliary housing.  A 1/2 acre lot in Lower Roberts Creek is now over $500,000 and with construction costs now approaching $500/sq ft, it's unlikely that pricing will ease in Roberts Creek for the foreseeable future. 
38 Sales - 32 Houses, 4 Apartments & 2 Townhomes
HPI Price  $771,800 + 29.4% ( all properties)
Detached Homes $798,700 +32.7%% | Townhomes $603,900 +33.2% | Apartments $571,600 +10%
Total Inventory: 75 Houses -53.7%  |   Days on Market: 11  -79.2%  |  New Listings: 40 -23.1%
Sales to Actives Ratio: .507 +44%
Sechelt was the fastest moving and most active market on the Sunshine Coast with homes flying off market within 11 days of being listed.  It also offered the widest variety of home options and range of home prices . Newly built homes were the most popular with buyers, comprising 25% of the single family home sales in September.  
13 Sales - 12 Houses, 1 Townhome
HPI Price  $861,000 + 34.3% ( all properties) | Detached Homes $865,600 +34.4% 
Total Inventory: 10 Houses -63%  |   Days on Market: 19  -75.9%  |  New Listings: 6 -40%
Sales to Actives Ratio: 1.3 +192.8%
Only 15 minutes from Sechelt, this beautiful, forested seaside community had the strongest sellers market on the Sunshine Coast with sales outstripping new listings by 33%.  While the Home Price Index shows average home prices in this area are now in the high $800'000's  the actual sale price averaged $1,563,608 as 8 out of the 12 homes sales were spectacular waterfront properties ranging from an $800,000 high bank view property to a gorgeous 1.5 acre estate that sold for $2,950,000.   
6 Sales 
HPI Price  $799,900 +38.8% (Detached Homes)
Total Inventory: 32 Homes -13.5%  |   Days on Market: 24 -26.3%  |  New Listings: 7 -36.4%
Sales to Actives Ratio: .188 -36.7%
Once the most affordable community on the Sunshine Coast, Pender Harbour has had the highest gain in prices, nearly doubling since the beginning of 2020. In September, four of the six homes that sold were for more than $869,000.  There are still some good affordable options as one third of all active detached homes in this market are priced under $700,000. 
At York and Associates, Royal LePage Sussex we understand that a hot market can cause stress for both buyers and sellers.  We closely monitor the market to ensure our intel is the most up-to-date so our clients are ensured of accurate and timely information about market conditions for each type of home and price range. 
Email us
or call us today at 604-817-7173 to find out what your home is worth in today's market or how we can help you buy the home of your dreams.